The firm was founded by civil rights trial lawyers Barbara Hadsell and Dan Stormer in September 1991. Barbara had joined Dan's firm Litt and Stormer in 1989, and when that firm dissolved, Hadsell & Stormer was born. Within a month, Barbara and Dan each had won multi-million dollar verdicts. Barbara had obtained what was then the largest sexual harassment verdict in the country of $3.1 million in Allison v. Long Beach. In turn, Dan brought back the largest gender discrimination verdict in the country of nearly $20 million in Martin v. Texaco. These beginnings set the foundation for what would become one of the most well-known powerhouse civil rights firms in California.
In 2008, Randy Renick, Virginia Keeny, and Anne Richardson became named partners. The firm grew in size and reach, taking on increasing numbers of civil rights and employment cases both in the U.S. and internationally. Virginia and Anne left the firm in 2012 and 2014, respectively, and now serve as judges of the Los Angeles County Superior Court. Then, in 2015, the firm opened a second office in Los Angeles, providing direct legal services to eligible members of the hospitality union in several areas, including immigration, bankruptcy, landlord/tenant, and family law, through a legal fund established by contracts negotiated by the union with employers. In 2019, Cornelia Dai became a named partner.
Over the past three decades, the firm has persevered in advancing the line towards justice in civil rights and employment litigation, garnering a long list of groundbreaking and historic cases and victories. Whether it was holding the Los Angeles Police Department responsible for allowing homophobia to infiltrate the workplace in Grobeson v. Los Angeles, representing Burmese villagers against the military and an oil company for destruction of their village in Doe v Unocal, advocating for the South Central Farmers in their quest to preserve their 14-acre community farm in South Los Angeles, fighting for victims of police abuse in the class action Rodriguez v Los Angeles, advancing the interests of workers and consumers who have suffered wage theft and fraud in the billions of dollars in class action litigation, or obtaining justice for victims of harassment, discrimination, and retaliation, Hadsell Stormer Renick & Dai has been at the forefront of the fight.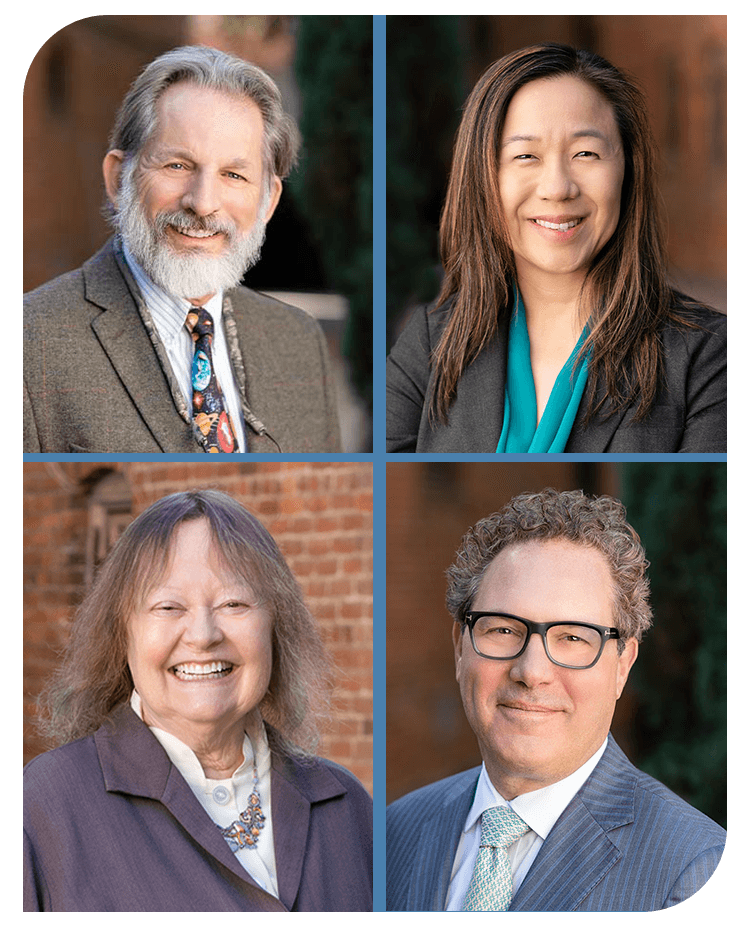 Accomplished

Our fearless team has been lead counsel in over 100 jury trials and recovered over one billion dollars for our clients during the past 5 decades.

Strategic

Our elite lawyers range from recent clerks to seasoned litigators, all of whom are creative, tenacious, thoughtful, and compassionate.

Committed

We are activists and leaders in our community and have created lasting social change through our dedication to the struggle for employee justice and human rights.
Contact Us Today
Call Hadsell Stormer Renick & Dai LLP at (626) 775-7870 or fill out the form below.